Know Tax liabilities and benefits of Gifts to HUF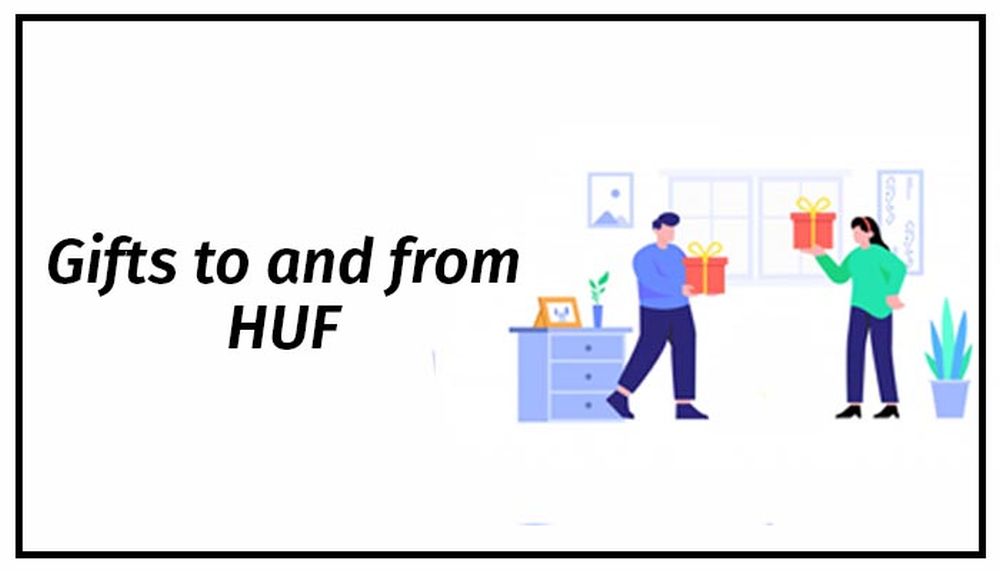 A recent tax ruling stated and reaffirmed the fact that gifts from Hindu Undivided Family or HUF to any member is outside of the taxation bracket. This brings to mind a question of whether a gift to HUF from a member too would be outside tax purview as well. Interestingly, the answer is in the negative.
Limit in a Fiscal Year
 A gift made by a member to his own HUF will attract tax even though it can be considered a gift. However, the value of the aggregate gifts received in one financial year must exceed INR 50,000—states Section 56(2)(x).
Income or Gift?
Remember, the important point here is that these gifts are not tagged as income. This is because a HUF has no individual shareholders. Therefore, no matter what the amount involved, the gift to HUF is never considered income.
All-important Section 64(2)
The fine print to know here is a contradiction. Income stream generating from such gifts (if this gift is an asset) is supposed to be combined with the income of member making the gift. The clause is specified in Section 64(2).
When the Gift-Asset changes Hands
Remember, even when such an asset changes form, the income needs inclusion in the gift-giver member's income file. This provision will apply only onto the asset directly and not on the investments against the income such an asset generates. However, even if the receiver of the (asset) gift gives/transfers the same, the initial member who gave the gift, will have to keep clubbing the income stream. Most experts, therefore, suggest that any transaction to HUF from any member be shown as loan and market interests stand applied on the same. In this way, the amount can be taken back later on.
Then again, there also exist ways to create capital for a HUF. These are hacks to help save on taxes too, when a HUF receives gifts. Take a look-
1.    Marriage
 All members can gift the HUF member during marriage. These are exempt from taxes. However, if the marriage of a daughter is in question, then the gifts received are taxable.
2.    Property of Family/Ancestral Property
 Capital creation for HUF can be done with the transfer of all ancestral property in name of the HUF.
3.    Investments made from Incomes on Gifts
As earlier specified, while the gifts raise tax concerns, the income generated from these gifts can be reinvested to create capital for HUF.
4.    Existing capital
Current HUF capital can be invested via new businesses, mutual funds, real estate and fixed deposits or other tax-free instruments.
As per Income Tax norms, any HUF is liable to maintain a file for taxation, like individuals. Therefore, HUFs are eligible for all available tax deductions and benefits as well.