The significance of cloud computing in the world of law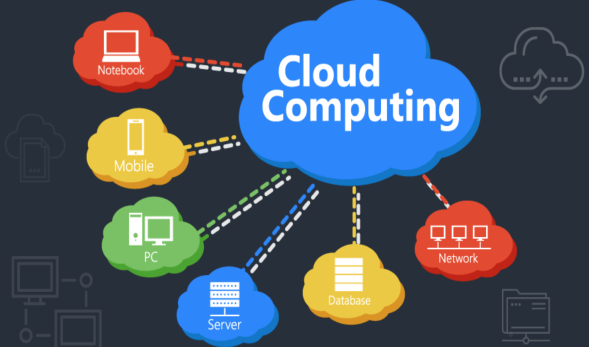 Though the world is running at the speed of light with the technological advancements, there still are some aspects that require some update. It includes law industry as well. When it comes to handling CRM or other automation tools, it is quite common to assume that these applications are best suited for corporates and other firms.
But these applications are equally helpful for any person – either an individual or a company – when used smartly. Cloud computing is one amazing boon we've received from the world of technology. It efficiently assists the lawyer in managing various tasks all while effectively distributing the workload.
But what is Could Computing?
You sure must have an idea about iCloud in you iOS smartphones and Google drive in the Androids. The reason we can easily switch between different phones without having to worry about data transfer is because all our images, videos, texts, and calendars are saved in the cloud.
All you need to do is sign-in from the new device and authenticate that you are using it. The same idea can be applied to storing the business information as well. Any professional person from law knows how difficult it is to keep and maintain physical notes for every case. And every detail is crucial. When considering cloud computing, you will save a lot of time and energy from these mundane and redundant tasks.
Here are some reasons why you should consider cloud computing for your law practice,
 Types of services
Cloud computing lets you access your information from anywhere around the world, at any given point of time. Hence, making it easy to trvel while storing information in multiple pieces of devices. Does it just store the data? No. It does more than that.
You can collaborate, share, and network with the information. Each data you collect from you client can be scanned and saved in the cloud. As all of this happens instantly, you get to update information in real-time. This is a boon for the cases that are time sensitive.
Scalability
Whether you are a single use or just a couple of users, depending upon the type of requirement, you will get plans for the services. However, it is subjected to the service agreements given by the provider. Because you can enlarge or decrease the resources, you can automate to highlight certain key points and delete unnecessary tasks.
Automation includes various tasks like scheduling team meetings, conversing with the team on multiple projects at once, finding multiple email addresses within an instant, etc. You can access law books and other law related books using a law library tool called Fastcase. Use GetEmail.io, a white pages tool, to access email address of any professional from around the world.
Affordability
You don't have to spend tons of money trying to set up a infrastructure and resources. All you need is to subscribe to an application that you deem fit for your requirement. Most of these include all the charges while purchasing. So, there are no additional maintenance charges involved.
Because of the easy access feature, all the team members can work remotely. Thus, allowing flexibility at the workplace. Another added advantage about cloud-based computing is that you don't have to worry about loosing any documents. All the changes will be saved in the server automatically.
Final thoughts
Cloud computing improves productivity and efficiency for the lawyers. However, you need to update yourself with the latest technology and conduct some background research before zeroing on any application.