Comparison Between LIC Bima Account Plans I And II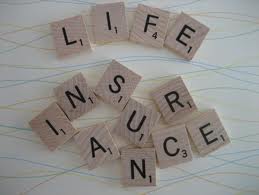 Two new non-linked policies have been launched by Life Insurance Corporation of India- Bima Account I and Bima Account II. These plans are quite simple and are the first plans of Variable Insurance type introduced by LIC since the IRDA came into existence. Both these plans provide guaranteed minimum returns, and offer easy liquidity to the policy holder which can be said to be the highlighting feature of both these plans. Two more factors that make these linked plans stand out amongst the rest are ample risk cover and transparent charges.
Similarities and Differences in Premiums
The Bima Account I plan does not require you to undergo any type of medical examination and the entry age is kept from 11 years to 50 years. In case of Bima Account II the age limit is between 8 years to 60 years. The minimum premium needed is Rs. 600/month if you take ECS mode for Bima Account I plan and it is Rs. 1,250 under the Bima Account II policy. The yearly premium for the Bima Account I is Rs. 7000 and in case of Bima Account II it is Rs. 15,000. In both these plans, the amount which will remain after deducting the premium paid by you will be transferred to your Bima Account.
Account operation in Bima Account I and II
The account of the policy holder will comprise of two parts:
Regular premium Bima Account and,
Top-up premium account
When you will be paying your regular premium, it will be credited to the regular Bima account and in case you add more amount, i.e. top up your Bima account with extra payment, the top-up amount will be transferred   to your premium top-up account. Both these policies provide you with the facility of loan immediately after the 1st anniversary of the policy. So, in case you are in need of loan you can immediately apply for it after one year.
Interest and guaranteed returns on Bima Account plans
Until your policy is in force, Bima Account gives you an annual interest of 6 percent per annum. If the policy is in paid up condition, the interest comes down to 5 percent per annum.  This interest provision is applicable to the complete tenure of the policy. Apart from the interest, you are also liable to get guaranteed returns in both Bima Account I and Bima Account II policy according to the experience of LIC in the Bima Account plan. But these guaranteed returns are only given if you have fully paid the premiums.