How to tackle an income tax raid?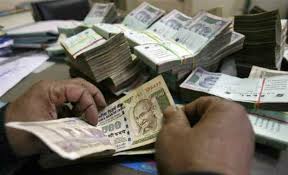 The term "Raid" in laws relating to Income Tax is an unexpected encounter with the income tax department which people are normally very afraid of.
A raid often results in chaos and vacuity. If you expecting a tax raid, it is better to know the subject, in order to face the same with confidence. Lack of knowledge is likely to create panic and discomfort. Knowing the legal rights are going to protect the person who faces the raid.
Purpose of conducting raid by the department:
Income Tax Raid is conducted to check tax avoidance. This process authorizes the department to enter into and search any residential or business premises, lockers etc. and seize the valuables that are discovered.
How to face the situation?
One can check the warrant and note its date and address too. He can also check the identification of the members of the raid team and note their names. One has the right to personally search the member of the raid team for avoiding planting of any evidence.
Women have the right to be checked only by the female members of the raid team. Women whose religious belief does not allow them to come before the public can refuse to do so.
In case of any medical emergency, one can call a doctor of his own choice. One can also have his meals at due time. Children can go to school but their bags can be checked by the raid team.
In case of any problem in seizure of jewellery or other expensive goods, the department may leave them at the raided premises after sealing them. Jewellery up to 500 grams in case of married women, 250 grams in case of unmarried women and 100 grams in case of male family members are usually accepted. If it is a survey, the raid team cannot seize or take away the assets. However they can take away the documents and files found.
Whatever is seized, they are ought to be listed and described. One can also keep two neighbors as witness to the same. If any valuables belong to someone else, one needs to provide the name and address of the owner.
The raids can be conducted only between sunrise and sunset. One can also place his own seal on the package where the seized articles are stored. One can also call his lawyer.
Duties of the person facing the raid:
One should allow free and ingress of the raid team members into the premises. He has to identify all places where his assets or books of account kept and to hand over the keys.
One should identify all persons around and to explain their relationships to the raid team members. Misleading them is an offence punishable under the penal laws of India.