Penalties for Having a Fake or Duplicate PAN Card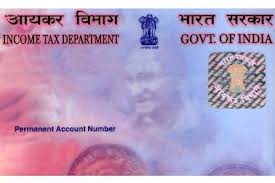 Presently, there are more than 12 lakh duplicate PAN (Permanent Account Number) card holders existing in our country. Though the government denies the allegations of fraud regarding PAN card allotment procedure, fact remains people continue to hold the fake or duplicate cards.
The duplicate cards were issued in the 90s due to lack of a centralized system of computers to recheck the issuance of PAN cards. But today the department is on the verge of issuing biometric PAN cards, to detect physical identities of its holder.
Different cases of false cards:
Most duplicate PAN card holders hold them due to the error done by the authorities in the process of the issuance of cards have issued two cards with identical PAN number to the same person. But the problem is more serious where some fake card holders have the PAN number belonging to someone else.
These cases amount to frauds. Moreover in India, the law prohibits possessing more than one PAN card. It is an offence in our country. The Government has decided to fight against fake PAN cards.
Presently there are many problems relating to the Permanent Account Number (PAN) for which people are really very concerned. In the last few years the submission of PAN and its details have been a great matter of concern for the investors. Many people face the problem of having multiple PAN under one name. This can be due to many reasons, but now people have to solve this issue forever.
Penalties for having a fake PAN card:
The government requires all holders of duplicate permanent account number to surrender their duplicate cards failing which they have to face legal notice and shall be liable to a penalty of Rs 10,000. It is illegal to have two PAN cards at the time.
The government has the power to impose penalty of Rs. 10,000 and cancel the card. The multiple card holders are under the obligation to get their additional cards cancelled.
It is necessary to retain only one PAN, that one which is normally used for Income Tax purpose and to surrender the other one immediately. The places where the extra PAN number has been given need to be informed about the correct one.
Surrendering the duplicate Pan Card:
In order to surrender the Pan Card which is not currently in use through a letter written to the Assessing Officer having jurisdiction. One can also surrender the Pan by making an application "change in PAN data "by the UTI PAN Centers or NSDL TIN Facilitation centers. While filling the application one has to put the extra PAN number in the last row of the application form.