The Significance of an Aadhaar Card to get an Instant Loan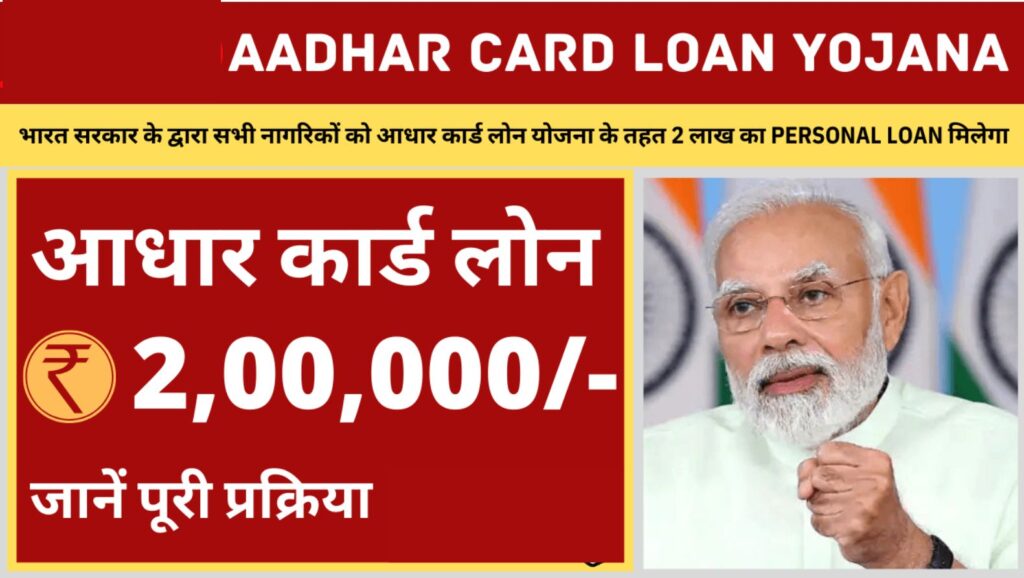 The digital age is in full force, and we have embraced new technologies to make our lives easier and hassle-free. The Aadhaar Card is one of the most crucial aspects of life in India as it has set new standards for identification, authentication, and digitalization. In fact, an Aadhaar Card can also be a boon for people who want instant loans. Learn more about it in this blog.
What is an Online Instant Loan? 
An online instant loan is a type of short-term borrowing where borrowers can apply and receive funds quickly, often within minutes. Instant loans are typically unsecured, meaning they do not require collateral and can be used for various purposes, including emergency expenses, car repairs, or medical bills. Instant loans are convenient because you can apply for them from the comfort of your own home, and there is no need to go through a lengthy approval process.
Before you take out an instant loan online, it is important to understand how they work and what the fees and interest rates are. Instant loans are typically more expensive than traditional loans because they come with higher fees and interest rates. It is important to shop around and compare offers from different lenders before taking out an instant loan online.
The Importance of an Aadhaar Card in Availing a Loan 
Aadhaar is a 12-digit unique identification number issued by the Indian government to every individual resident of India. The primary purpose of Aadhaar is to provide a digital identity for residents, which can be used for various services like bank accounts, mobile phone connections, etc.
In order to avail a loan from a bank or financial institution, one of the documents required is an Aadhaar card. This is because the Aadhaar card contains important information about the individual, such as their name, date of birth, address, etc., which helps verify the borrower's identity.
Additionally, using your Aadhaar number, lenders can easily check your CIBIL score and credit history. This makes the process of availing a loan much simpler and faster for both borrowers and lenders.
You can apply for an Aadhaar card at any enrollment center or online through the official website of the UIDAI (Unique Identification Authority of India).
Benefits of an Aadhar Card While Applying for an Instant Loan Online
Aadhar card is crucial due to its requirement in the KYC procedure. Utilizing an Aadhar card for loan application offers numerous advantages, including:
The Aadhar card is a secure and reliable proof of citizenship and personal identity.
With a paperless verification process, an Aadhar card makes it much easier to obtain a quick loan online.
This single document is used to verify your date of birth, photo, address, and citizenship.
The e-KYC verification of Aadhar cards is done in real-time for an immediate result.
Using an Aadhar card connected to your mobile number facilitates the process.
How to Apply for an Instant Loan Online With Your Aadhar Card
If you are looking to apply for a personal loan online, one of the easiest ways to do so is by using your Aadhar card. Here are a few steps you can follow to ensure a hassle-free application process:
Firstly, visit the official website of the lender you have chosen.
On the website, look for the section that says 'Apply for Personal Loan' or something similar.
Once you find this section, click on it, and you will be redirected to the online application form.
Here, you will be required to fill in some basic personal and financial details such as your name, contact information, income, etc.
In addition to this, you will also need to mention your Aadhar card number in the form.
Once all these steps are completed, you will receive instant approval for the loan amount you applied for.
The Security Concerns with Aadhaar Card
Although the concept of the Aadhaar card seems very promising, certain security concerns are associated with it that need to be addressed.
One of the major concerns is that the data collected for issuing an Aadhaar card is stored in a central database which can be accessed by unauthorized personnel. This could potentially leak sensitive information, such as biometric data, which can be misused for identity theft or other malicious activities.
Keeping this in mind, the GOI has launched Virtual IDs to protect privacy. The Virtual ID is a 16-digit number that corresponds to the individual's Aadhaar number. The cardholder can generate the Virtual ID via the UIDAI website. The person does not need to share the 12-digit Aadhaar number for authentication with the help of this virtual ID. The Virtual ID provides basic information such as name, address, photograph, and so on. No one can obtain the person's actual Aadhaar number using this Virtual ID number, therefore, personal information can be kept secure.
Author Bio:
Shiv Nanda is a financial analyst who currently lives in Bangalore (refusing to acknowledge the name change) and works with MoneyTap, India's first app-based credit-line. Shiv is a true finance geek, and his friends love that. They always rely on him for advice on their investment choices, budgeting skills, personal financial matters and when they want to get a loan. He has made it his life's mission to help and educate people on various financial topics, so email him your questions at [email protected]