Comparison between different periodic money back policies of LIC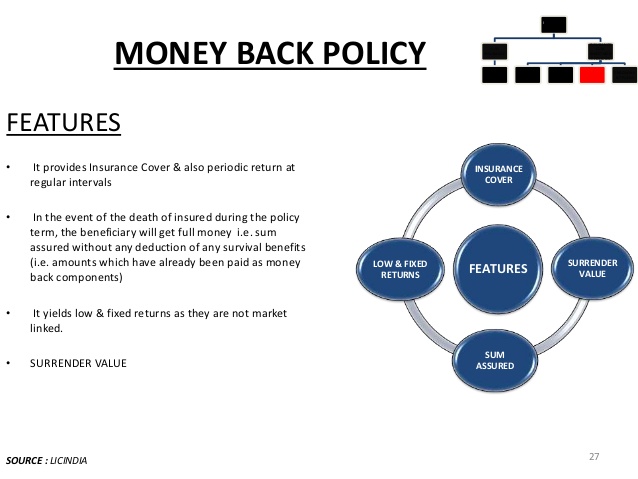 Money back policies are an instant hit with the people as they fulfill the purpose of investment for general public, especially the middle class community. In money back policy you not only get some installments in between the tenure of the policy but also are paid a good amount in the form of bonus at maturity.
Comparison between different periodic money back policies of LIC.
This helps you to cover the expenses of education in between and also get considerable amount during your old age.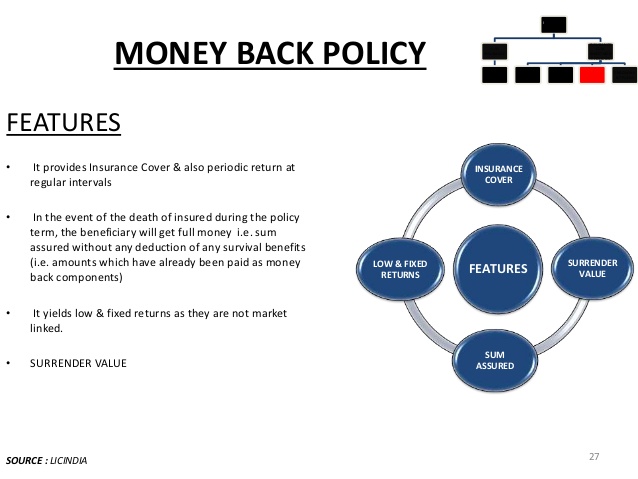 General money back policy features
LIC has been running general money back policy for quite some time now. Table no. 75 and Table no. 93 are the two money back policies which have a restricted term period of 20 and 25 years respectively. In table no. 75, you are paid 20% of the sum assured at the interval of every 5 years i.e. after 5, 10, 15 years and at the end of the term you are given remaining 40% of the sum assured along with the accrued bonus. Similarly, in Table no. 93, you are paid after 5, 10, 15, 20 years, 15% of the sum assured and the rest 40% along with bonus is paid at the time of maturity.
Death benefit
One of the most important features of both these policies is that even if all the money back installments have been paid, if the death of the policy holder occurs after that, LIC pays full sum assured along with the accrued bonus to the nominee. The entry age for both these policies is 13 LBD minimum and 50 years maximum. Premium can be paid in quarterly, monthly, half-yearly and yearly mode. Minimum sum assured is Rs.50000 while there is no limit for maximum sum assured.
Jeevan Surabhi policy features     
The basic features of Jeevan Surabhi money back policy and the above policies are similar although, there are certain features that separate them from each other. These are:
In case of Jeevan Surabhi the term of premium payment is more than the maturity term.
It gives higher and early survival benefit payment rate to the policy holder
With the completion of every 5 years, risk cover keeps on increasing.
There are three different terms of maturity and premium payment under this plan. These are:
| | | |
| --- | --- | --- |
| Plan no. | Policy Term | Premium Paying Term |
| 106 | 15 years | 12 years |
| 107 | 20 years | 15 years |
| 108 | 25 years | 18 years |
All the other death benefits and survival benefits are similar to the general money back policies, except that in this plan you can get more returns as it is with profit money back policy. The policy holder hence gets bonus depending upon the profit earned by LIC in that particular term annually.