Marketing Business Ideas and Opportunities for Residual Income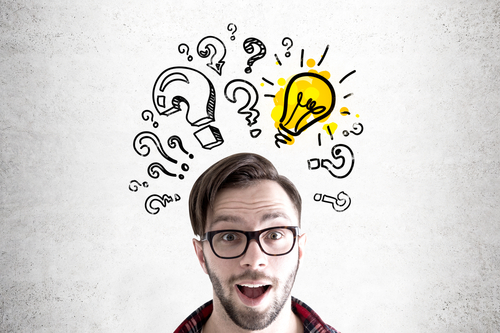 Nowadays, people should work hard to provide their family's needs. From food to shelter, clothing, and education, you might need a considerable amount of income to cover these essential expenses. Unfortunately, the residual income you have from working more than 8 hours a day might not be enough. Luckily, you don't have to worry about anything because there are ways on how money can continuously roll into your account while you're asleep or even while you're on vacation and living the life.
Here are a few marketing business ideas and opportunities for residual income:
Peer-to-peer lending
 If you're brave enough, peer-to-peer lending can be the coolest income ideas you can try. It's a kind of lending that doesn't involve the bank. Instead, it's an agreement between peers. Meaning, you can become an investor and provide money to the borrower through the help of a peer-to-peer lending company. This company connects the investors' money with the borrowers who badly need loans.
As an investor, the investment takes place once you choose the available loans yourself and the criteria where the notes shall be based. On the flip side, this kind of investment isn't insured, so there's a risk that you might lose what you've invested. But the good news is that lending companies follow some best practices for the collection of payments from the borrowers.
Stocks and bonds
Investing your residual income in stocks and bonds is a traditional business idea and great opportunity to earn more money so you have to make sure you choose your stocks and bonds wisely. It's relatively easy to have increasing value because you have to invest your money today, wait and receive some residual income over time.
If you want your investments to be automatically managed, you might think about using a pre-programmed software designed for investment using several factors. However, if you prefer to select particular stocks and bonds to set up your portfolio personally, you can rely on some online services.
Real estate
Practically, real estate provides a proven opportunity to become wealthy over time. You can start by purchasing a few rental properties as early as now, allow the renters to pay them, and own the properties by the time you reach your retirement age. What's impressive with the rentals as a business idea is that you can earn several thousands of dollars as residual income every month.
Doing things online
These days, websites will pay you to do stuff online. These tasks might include watching videos and even surfing the web. Thus, if you have the habit of going through the Internet almost every hour of the day, then you can definitely reap a considerable amount of residual income as time passes by. So, start looking for these sites now and rake in some cash over time.
Becoming a brand ambassador
One way of getting the most out of your influence in exchange of cash is by becoming a brand representative. Depending on how wide your impact is, take time to partner with some major companies. Once you've become as a brand rep, you can start posting in social media platforms to promote their brand. As a result, you get cash as well as the company's recognition on their social media channels that can give you more residual income in the long run.
Selling merchandise online
Believe it or not, you can sell some merchandise online that equates to more residual income. Selling stuff online can be a great business idea and opportunity. It allows you to launch a product that everyone can see. However, you need to do some market research before you sell your product online. Send out some surveys to your followers to figure out what kinds of products they're interested in. Make sure you get some feedback before the actual launching of your product. If you want professional help, a coaching program like the journalreview.org webinar can help you become a good entrepreneur who's capable of building a profitable online business. After taking the program, you can now make tweaks and polish your product, so it becomes ready for the masses.
Conclusion
Ultimately, money is everywhere. With the right amount of dedication and eagerness to learn, you can certainly take full advantage of your residual income. Hopefully, you can give these marketing business ideas a try. Remember, the opportunity is out there. You have to find it yourself.