Take Control of Your Loans: Expert Strategies for Better Management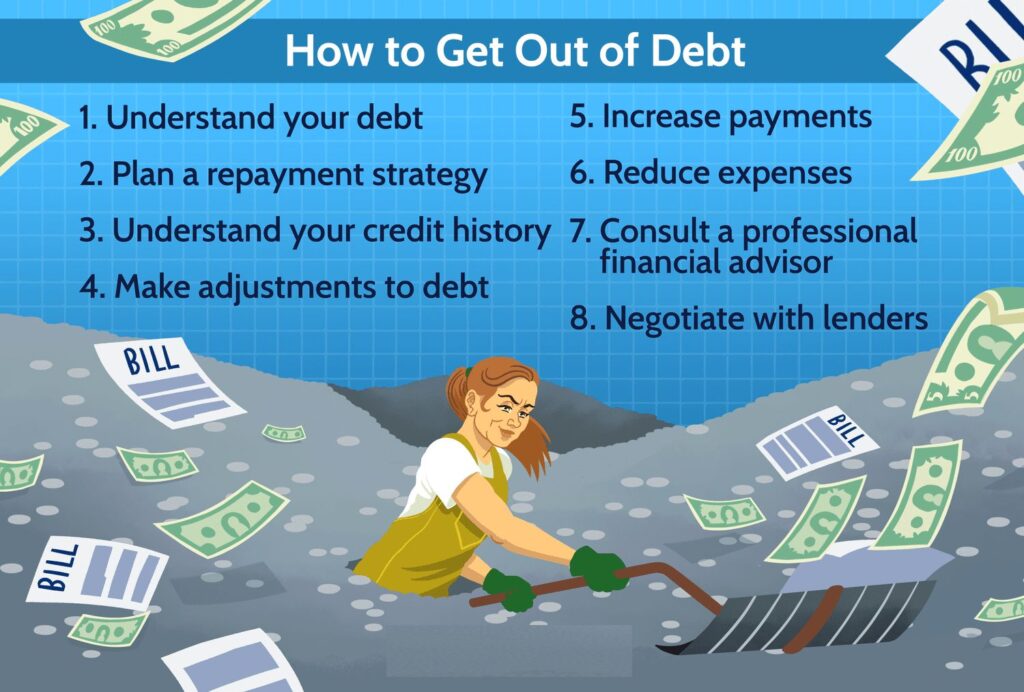 Getting a loan has become considerably simpler thanks to online lenders that offer a variety of loan products. There is a wide range of non-collateral loans easily available to you such as personal loans for salaried people, flexi loans, short-term loans, loans for emergencies, etc – whatever you need, there is a loan product available to you.
With this easy availability and access to loans, come a greater responsibility of effectively managing them – that is the real challenge. If you're seeking a better way to manage your debt and aiming to eliminate a significant portion, you've already embarked on the right path. However, it's crucial to remember that not all debt is bad. For instance, a mortgage can assist you in purchasing a home and, if the value of the property rises, could boost your wealth. Yet, having too much debt or the wrong kind, such as credit card debt with a high-interest rate, might make it more difficult for you to reach your financial objectives.
To manage your debt more effectively and regain financial stability, consider implementing the following six steps:
Understand and Control Regular Expenses
First and foremost, compile a comprehensive list of all your outstanding debts. Make sure to note the interest rate associated with each debt to identify the ones causing the most financial strain. This will provide a clear overview of your debt situation and serve as a starting point for devising a repayment strategy.
Maximize Benefits through Loan Consolidation
If you're burdened with multiple high-interest loans, explore the possibility of consolidating them into a single loan with a lower interest rate. Additionally, consider taking out a low-interest personal loan to pay off high-interest credit card balances. Before consolidating or refinancing any student loans, thoroughly assess your eligibility for federal loan forgiveness programs, as consolidation or refinancing may affect your eligibility.
Stay Alert for Refinancing Opportunities
Once you're halfway through repaying a loan, it's prudent to keep an eye out for potential refinancing opportunities. As you make sincere and timely repayments, your credit score may improve, increasing your chances of securing loans with lower interest rates compared to your existing debt. Even if you have a short-term loan, like a personal loan, it's worth exploring better offers that may be available.
Keep Track of Your Credit
Maintaining a high credit score and having a healthy credit mix enables you to negotiate your debts more effectively. By doing so, you can expedite the repayment of your loans or reduce the number of minimum payments required. Understanding your credit score, comprehending its implications, and taking proactive measures to enhance it is crucial. Factors that influence your credit score include your payment history, credit utilization ratio, credit history length, number of credit applications, and the types of debt you have.
Determine Your Debt-Reduction Strategy
How you approach debt repayment is a personal decision. The two most commonly used strategies are paying off balances with the highest interest rates first or tackling the lowest balances first. Prioritizing high-interest debts will save you more money in the long run, while focusing on low balances provides a sense of accomplishment and progress. Regardless of the strategy you choose, sticking to your plan is key.
Final Thoughts
Managing your loans doesn't have to be overwhelming or stressful. By implementing these expert strategies, you can take control of your loans and improve your financial well-being. Remember to stay organized, create a repayment plan that works for you, consider refinancing options, and prioritize paying off high-interest loans first. With determination and discipline, you can successfully manage your loans and ultimately achieve financial freedom. So don't wait any longer – start taking action today and make better management of your loans a priority!
Author Bio:

Tanvi Kaushik specializes in Content Marketing and works with the Digital Team at KreditBee – India's fastest personal loan platform where self-employed and salaried professionals can easily avail of personal loans in just a few minutes when in need of quick funds. Tanvi writes to-the-point articles on personal finance and budgeting which are truly appreciated by her readers.
She is committed to making money matters easy to understand even for the layman. Her commitment to her work doesn't stop her from pursuing her hobbies of hiking, trekking and going on adventurous trips.