How To Organize a Business Conference In Gozo
Gozo is the second largest island of the Maltese archipelago. It is known for its beautiful scenery and particularly for its hills, but it also a great place to host a conference. To reach the island, many tourists use the ferry from the northwest coast of Malta, which runs every 45 minutes. When they land on the island about 25 minutes later, there are several ways for them to move around Gozo. There are buses, taxis and car hire available as well as horse-driven carriages and old-time limousines.
There is no shortage of attractions and things to do on the island, which means Gozo is a bit of a different business conference location, but certainly a great place to do so. In this article, we're going to explain just how to plan a conference in Gozo and also why it's a great place.
Why Gozo Is A Good Location for Your Business Conference
With good accommodation and food, and plenty to occupy your guests outside of conference hours, the other thing that makes Gozo a perfect location for your business conference is the weather. Most of the year it has a mild climate which means you can safely plan an outside conference if you wish, or if you are considering team building exercises outdoors, you can do so with the knowledge it is most unlikely that the weather will be too bad for it to go ahead.
If you want to know how to organise a business conference in Gozo, there are several companies registered to handle all the finer details for you. All you have to do is contact someone like Event Solutions Malta, FCm Travel Solutions, EC Meetings, Events Travel and Incentives Ltd., Colours of Malta, or Intertravel Destination Management and they will discuss the details of your requirements with you, and make sure your business conference in Gozo is exactly how you want it to be.
What Else Can They Do?
When you are organising a business conference, you want there to be more than just good conference facilities, because you won't be spending 24 hours a day listening to speakers or taking part in discussions. You need other things for the participants to do outside of the conference hours.
Many people start their visit by getting on an open topped bus and hopping on and off whenever they want. This lets them see the places they want to visit for longer, and then they can make plans. There are at least 14 villages, each with its own patron saint. Throughout the summer months each village will hold its own festival to celebrate their saint, and the locals being extremely friendly people, welcome all visitors to join in.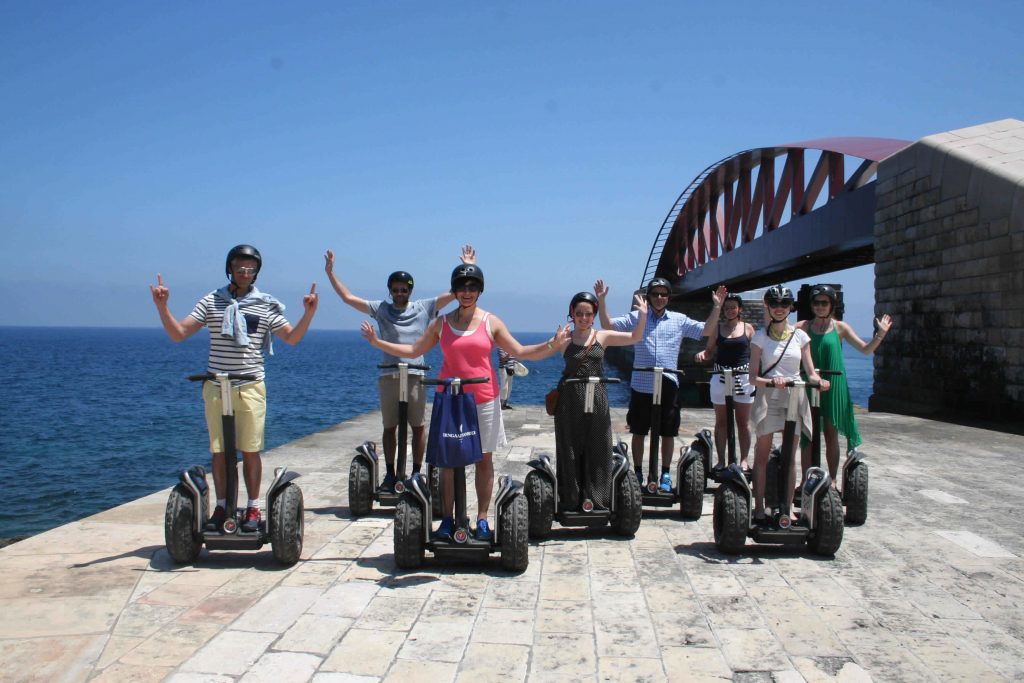 Apart from the village entertainments, Gozo has crystal clear blue seas surrounding it, with safe sandy beaches dotted about. If water sports are what you want to take part in, there is sailing kayaking and scuba diving. There is also jet-skiing or a battle at sea between two ships, the Knights against The Pirates.
Move inland to try wine tasting, cooking local cuisine, visiting the historic sites, browsing the shops or just relaxing doing nothing in particular except soaking up the wonderful scenery and atmosphere of the island.  There are so many options that you will find plenty of ways to entertain your conference guests.
Accommodation and Food
There is a large range of hotels to choose from to accommodate your guests, or there are five-star farmhouses, villas with pools or luxury cruisers. Whatever type of accommodation you decide on, it will have the latest communications networks, and support services ready to assist anyone that needs help with even the simplest of matters.
Food wise, the island is very proud of its traditional seasonal menus and outside caterers will ensure that your guest's meals are of the highest standard, wherever they are served.
Why not choose Gozo for your next conference location?